Here in California, spring has sprung! Flowers are abundantly blooming everywhere, and pollen levels are starting to rise. The expanding energy of this time of year often activate feelings of impatience, frustration, and irritability causing a general sense of feeling ungrounded and anxious.
In honor of spring, I'd like to explore a couple of our ingredients that we use in our Tranquility Spray—a perfect spring remedy for the restless excitable energies that trigger distractibility and cause the mind to scatter during this powerful and transformative time of year.
Living Australian Flower Essence Yellow Boronia helps to calm, still and center the overactive mind inspiring deeper reflection, contemplation, and mindfulness. It helps one to focus, center, and calmly harness the busy mind. This is why it is the perfect flower essence for our Tranquility blend.
Rosewood essential oil has a characteristic aroma that's warm, spicy, woody, fruity, floral and enlivening. Its aroma has a calming, relaxing effect on the mind and body. The benefit of the subtle aroma opens one to life with a new and positive perspective. This essence helps to relieve stress and drive away disappointment and unhappiness.
This essential oil functions as a mild analgesic and can help to provide relief from mild sinus headaches, particularly those resulting from infections that lead to colds and influenza. It also helps to control bronchial disorders such as asthma.
The alchemical blending of flower essences and essential oils create a unique vibratory healing mélange helping the mind and body find harmony and balance.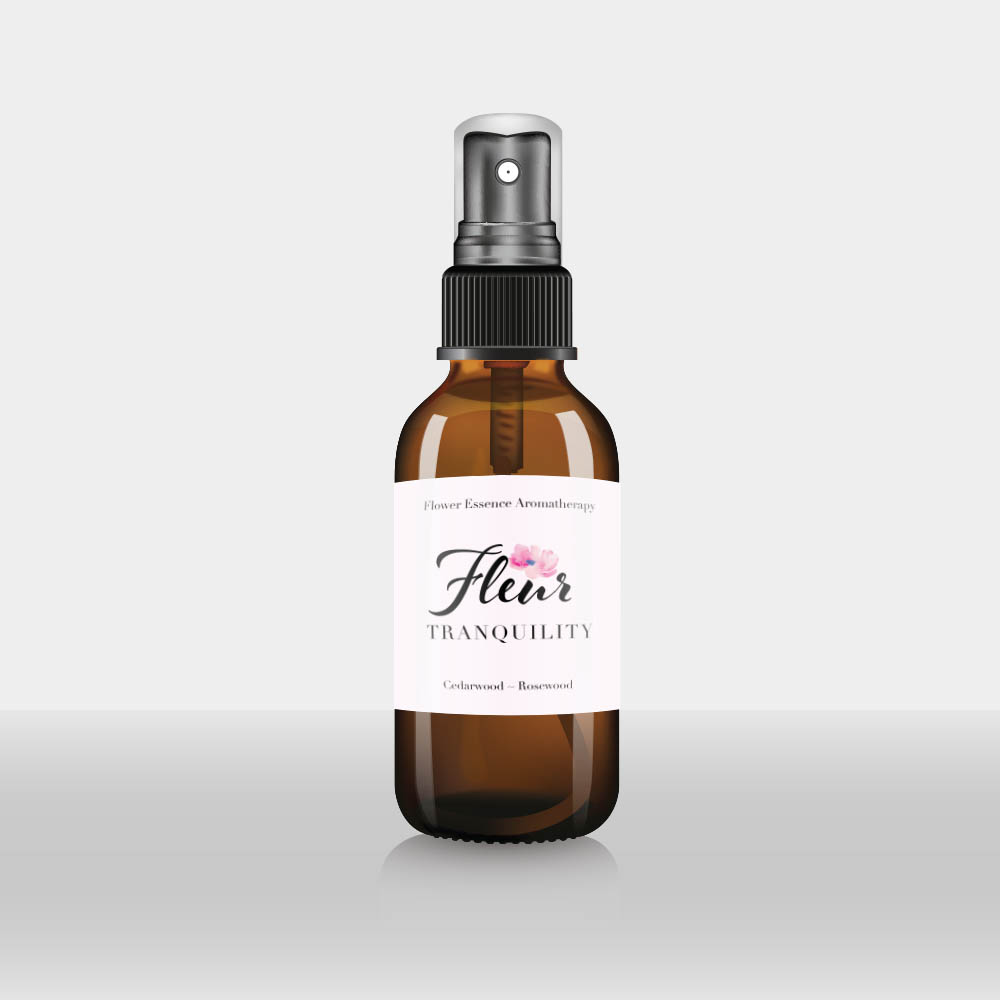 Tranquility Spray is a wonderful remedy for children and adults who have a hard time settling down; great for students who are focused on studying; the overworked and overwhelmed; and whenever there are symptoms of dementia.
Purchase Tranquility Spray now.