Autumn colors are everywhere, reminding me that everything in nature reflects the necessary transition from one season to the next so that something else can emerge. It is a good time for reflection as we make our own changes welcoming cooler weather and changing light. We are encouraged to embrace change as a gift and a hopeful invitation to improve and enhance our lives.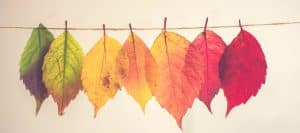 Many people I encounter these days seems to be having some sort of problem in their lives, they are worried about everything – their health, their family, work, the state of our Country. The constant barrage of negative information that is surrounding us has taken our joy, our hope, and our gratitude and turned it into loss, fear, and uncertainty.
When we are focused on the "what if's" it is hard to find that sweet spot in our lives. Taking a moment to stop take a deep breath and look at the forest, a flower, or the changing color of the trees will help break the pattern. Finding something to be grateful for will start us on the path to experience peace within ourselves.
Before you go to bed this evening, see if you can find three things you can appreciate from your day. Maybe it's a call from a friend, a smile from a stranger, or a five-dollar bill you found at the bottom of your purse.
Gratitude is a state of mind. Focusing on appreciating those around us, and making it a point to say thank you will help reduce everyone 's stress. I will often compliment a stranger on her beautiful hair, a nice dress or hot shoes. We all want to be acknowledged and appreciated and doing so costs me nothing and gives them a smile.
This month to show my gratitude to my many friends and clients, I would like to offer "Hope Spray" at a deep discount – with shipping just $15. I created this spray to not only uplift one's spirit it helps us to remember the good things in our lives and give us hope for a future that is more kind, loving, and caring.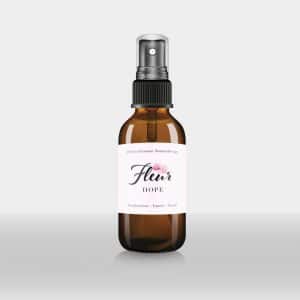 I also want to give a grateful shout out to Monterey Bay Holistic Alliance for publishing my paper: The Holistic Use of Essential Oils and Flower Essences with Dementia and Alzheimer's Patients.
May the Blessings of Hope be yours and for the privilege and gratitude to live with intention and love this season and all ways.
Thank you for your comments and emails and please vote on November 6.