AROMATHERAPY MASSAGE OILS
Inspire Harmony and Balance
O
ur Flower Essence Aromatherapy Massage oils contain both essential oils and flower essences to enhance their synergistic healing properties. Fleur oils are exceptional for caring for patients in healthcare, home care, and hospice settings. When topically applied to the skin, Fleur oil provides a loving way to increase physical contact and convey your care to ease your loved one distress. Miraculously, there is a physiological response within 60 seconds of application anywhere on the body.
To help the therapeutic properties of essential oils to become viable to the patient we dilute them into our cold-pressed sunflower carrier oil. Sunflower oil is an edible oil extracted from sunflower seeds. It has a neutral odor and is highly nourishing for the skin. The oil acts as a barrier against toxins and germs that cause infection, making it a great choice for our clients with sensitive, irritated skin to help soften, moisturize, and soothe skin irritation.
T
he essential oils we use in our products are highly concentrated substances extracted from flowers, leaves, twigs, woods, bark, roots, and resins by steaming the plant material or cold pressing the delicate petals of the flower. Essential oils are volatile substances that can pass through air and water. As such, they are handled with care, stored in dark airtight bottles away from sources of heat and light, otherwise, they will quickly spoil and become rancid. Until the early 1900's, essential oils were the most potent medicine available to both healers and laypersons alike.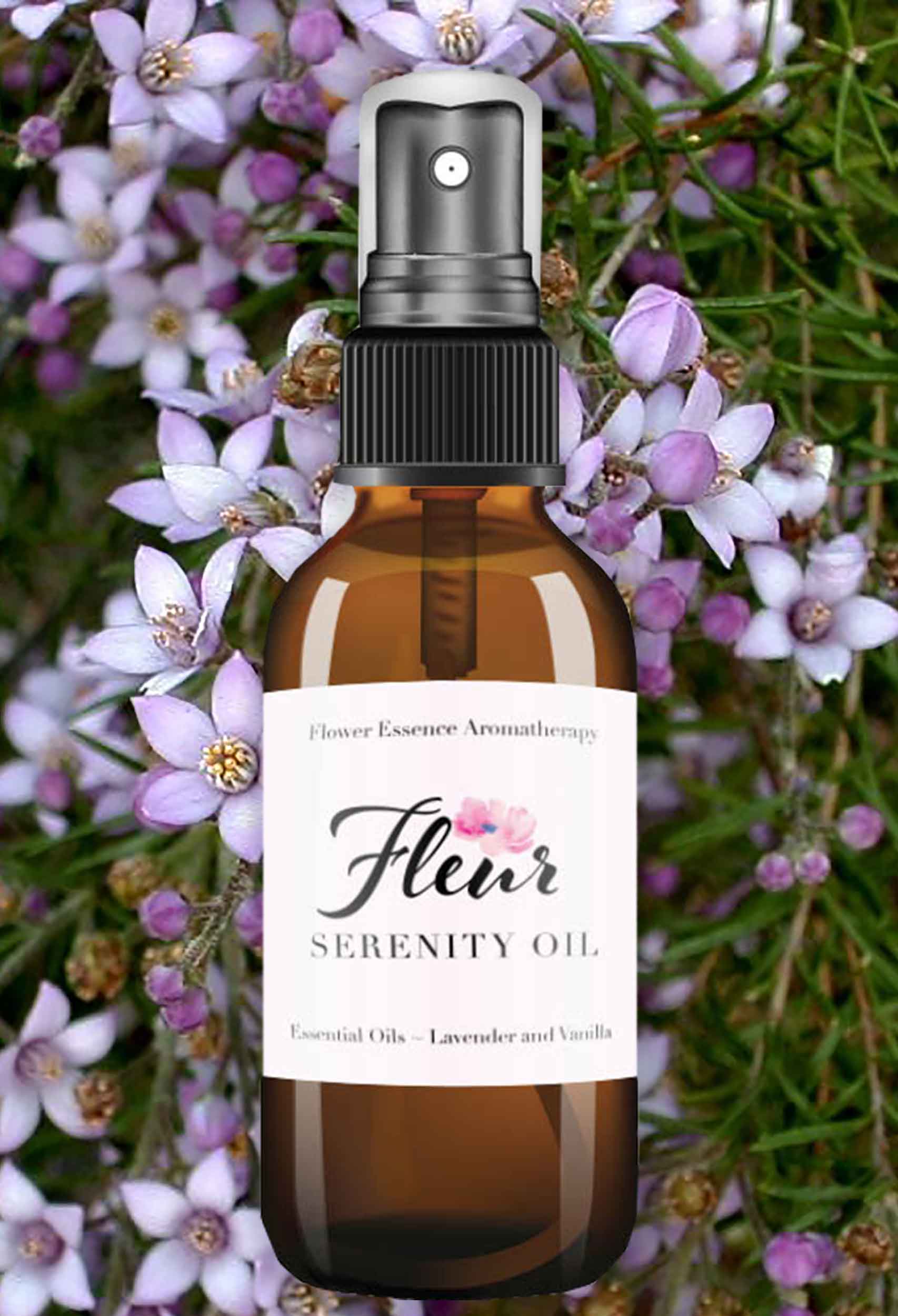 Visit our Shop where you'll find Serenity Oil, Calming Oil, Love Oil, and Rejuvenation Oil, in 1 oz and 2 oz sizes. Our oils are particularly useful for treating patients in healthcare, hospice and home care settings.

KIND WORDS
Flower Essence Aromatherapy Oil
I wanted to let you know that one of our Massage Therapists came in my office to share some great news about one of her patients. She had been giving this patient a weekly massage for the last two months, with no response. She never spoken or even opened her eyes during that time. Last week our home aid took the Massage Kit with her and decided to use one of the Sprays in the corners of the room before she started her massage. The woman immediately opened her eyes and thanked her. She then shared how much she appreciated her coming every week to massage her. She did not stop talking during the entire hour and the Aid was stunned.
The Sprays and Oils really do support our patients.
–Volunteer Coordinator, Hope Hospice, Dublin, CA 94568