FLOWER ESSENCE AROMATHERAPY SPRAYS
Inspire Harmony and Balance
Each Flower Essence Aromatherapy Spray has been artfully crafted for a specific purpose. Simply mist around the head and body to experience the delightful aromatic and soothing effects.
Our Sprays are 100% natural, bottled by hand, and guaranteed for one year from the date of purchase. Because the sprays can be used anywhere, we suggest you keep a set of your favorites at home, in your purse, or your travel kit.
"Love is like a beautiful flower which I may not touch, but whose fragrance makes the garden a place of delight just the same." —Helen Keller
Fleur Flower Essence Sprays are natural remedies crafted by hand using high-quality essential oils and flower essences selected from the wild. Our natural remedy spray products are safe and will not react negatively with other treatment modalities or medications.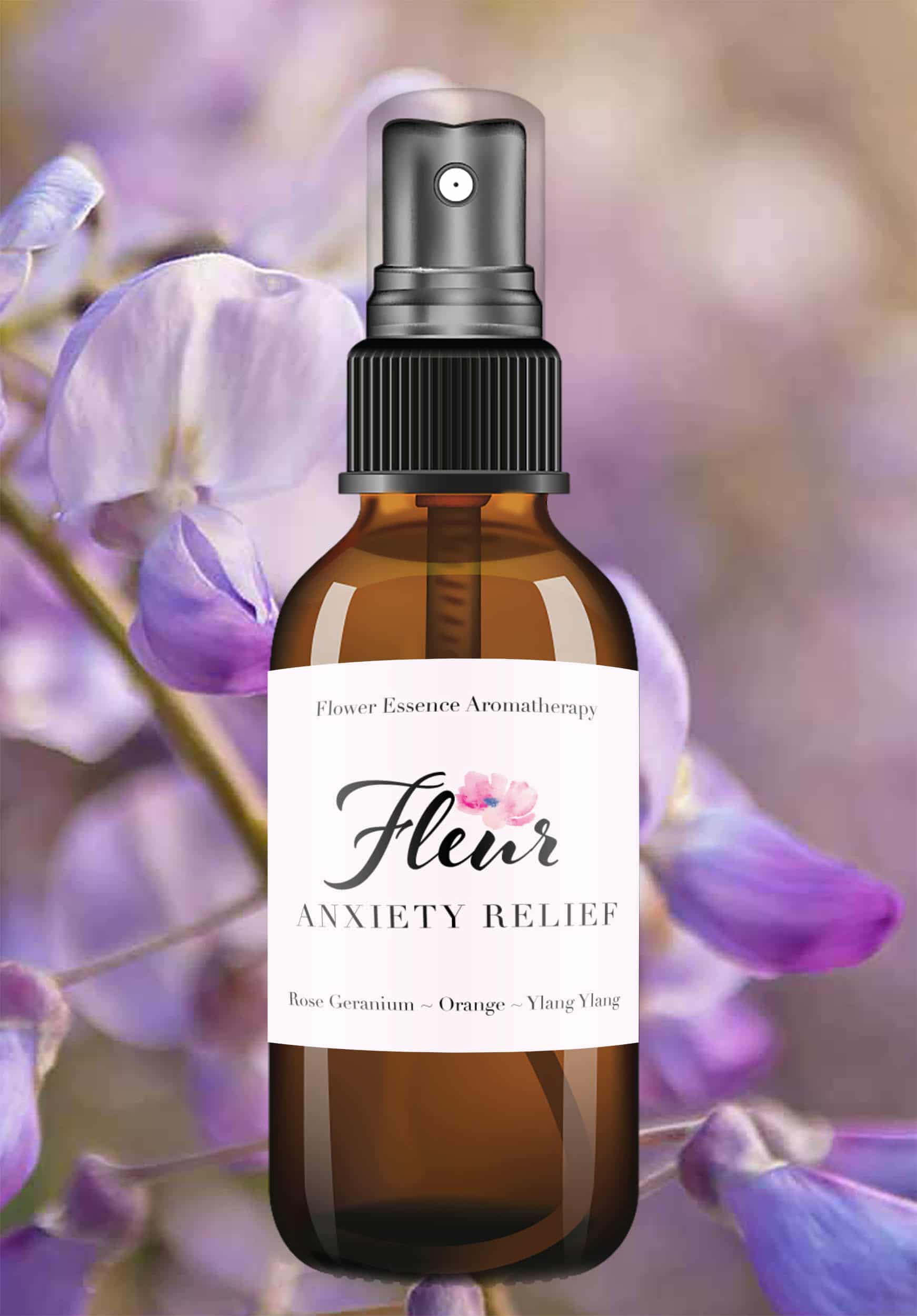 You'll find a selection of 19 Sprays in our Shop. Each one created to address a life-changing issue.
Maggie will create a custom flower essence blend formulated in a tincture or spray. Your personal blend is created after a reading with Maggie with the Australian Flower Essence for the 21st Century Cards. Please visit our Fleur Personal Formula page for more information on this service.

About our Flower Essence Aromatherapy Sprays
"I have experienced panic attacks for many years after having been stuck in an elevator. I would have a panic attack anytime I was in an enclosed space, particularly in elevators. This was so bad that I looked for stairs to everywhere I went. Getting on an airplane I requested a handheld fan and an Ativan if all else failed. I attended Maggie's seminar where I was introduced to "Anxiety Relief." I was very skeptical but decided to give it a try. I still take the stairs (for exercise) but I can get on the elevator without even the slightest anxiety. My last plane ride I did not take my fan or Ativan and I sprayed everyone in my row after explaining to them about the Flower Essence. It was the best plane ride ever." ~ Pat C